Pete's Predicament
Hospital
I'm sitting in the hospital restaurant with my usual: chai latte (extra hot) and a scone. This is normally my favourite bit about these hospital visits. It's a 3hr round trip in the car, so I'm always pleased they reward my efforts with a top-notch beverage and don't skimp on the raisins in my scone.
It doesn't feel quite right though – not today. Normally, this is a treat myself and Pete share together. Something pleasant to kill time while we wait for blood results and an appointment with the consultant. In some ways it's 'quality time' for us as a couple, because we don't bring our son here. This means we can actually be present with each other and talk – without a little finger rocketing up my nostril at random and excitable conversations about poo (not always my little finger or topic of choice. Though, I am starting to understand where my son gets it from). But I digress. Today, I'm on my own and will be for the next 5 hours.
Hang on … is that the fire alarm?!
What the fuck. I'm just about to get all deep and meaningful about what I'm doing here, and now the fire alarm is going off very loudly and farting all over my calm. Rude. Myself and another girl are assessing the lack of movement by other diners and staff, and blatant lack of general concern … and we've deduced it must be a test. I gotta say though, this test is really loud, and definitely going on a bit (not unlike this introduction).
I hope it IS a test. The dedicated staff behind the counter are still serving customers. So, either the alarm is a test, or they're the modern-day equivalent of the band who kept playing as the Titanic was sinking. I wouldn't put it past them – NHS staff ARE heroes, after all. Plus, there's an undeniable similarity between this place and the Titanic – some of the people here will die, as did many aboard that ship.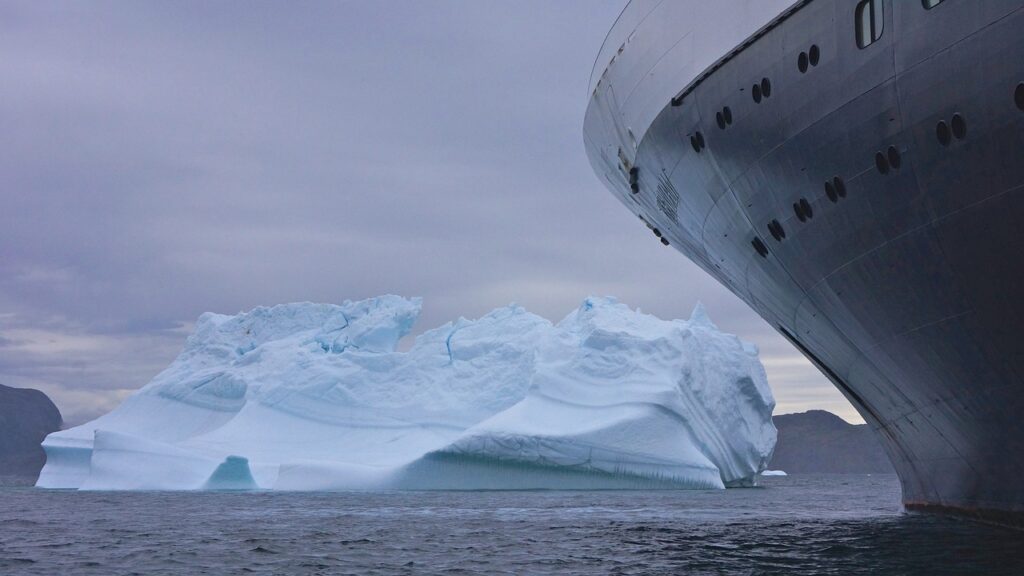 Cruising the Cancer Ship
I'm at the Christie – a cancer hospital in Manchester. So is Pete. And, for the next 5 hours, he is having his first dose of chemotherapy. It doesn't feel right, not being by his side – but I'm not allowed to sit with him due to a lack of space. I totally understand, and we were expecting this. But still, I wish he wasn't on his own.
The haematology nurse advised us they will start Pete on a low dose of chemotherapy today, as many patients have an allergic reaction to this particular medication. Then they will monitor him to see how he responds. At least he's in the right place if anything does go critically wrong.
Pete doesn't understand why I want to be here with him. "To offer emotional support," I explained.
He reckons if he needs emergency medical intervention, my 'emotional support' isn't going to save his life.
Hmph. Clearly, he underestimates how absolutely outstanding my emotional support is. You never know – it might have life-saving potential.
I'm staying on stand-by, just in case I'm needed. I can picture it now – I'd be ready in a nano-second, shouting "Move aside all you medically trained and specialised professionals – emotional support coming through; I'm bringing in the big guns!" (Pete is undoubtedly very lucky to have me, even though he doesn't realise it.)
Update – since writing that last bit, and today's hospital visit lasting 9.5 hours (not the 5 we had expected), Pete is exhausted and appears to have grown much fonder of my emotional support. Who would have thought me still being here at the hospital after dark, with cuddles, kisses, soothing words and a car outside to drive us both home would be helpful to him. Funny that.
The Journey
'How did we get here', you might ask. Well, mostly along the M62 and M60 in rush hour traffic. It was a bitch, took 2 hours and I really needed a wee.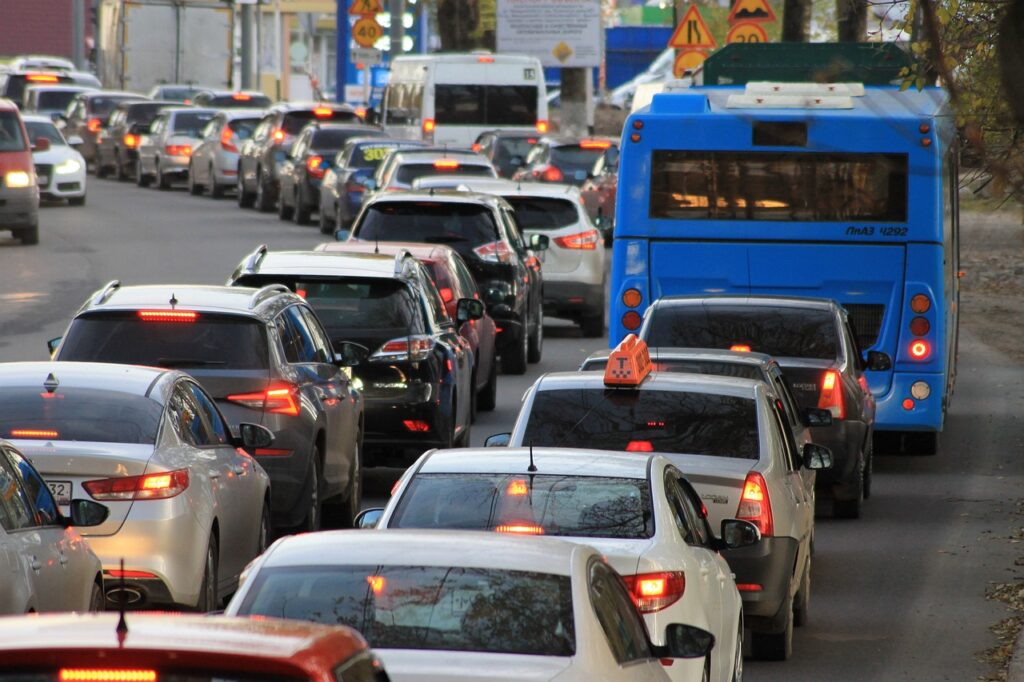 In the bigger picture though – we've been travelling down the road towards a diagnosis and treatment for the last 2 years.
During the 2020 lockdown, Pete was fitter than the Hulk (me, exaggerate? Never). Pete's 'bro-mance' with YouTube fitness coach Joe Wicks was off the charts. It was a win-win for us both: I got to have a good old perve over Joe prancing around breaking a sweat on telly, and then as Pete started seeing results, have a good old perve over Pete's newly ripped body. In the legendary words of Wayne's World – Schwing!!
And Pete was happy because he got to burn off all the chub he'd accumulated over the years from looking after me and our very young son when my ME and POTS was severe. He'd been working full time throughout his caring duties … and rarely had enough time or opportunity to exercise. Until now.
But then in 2021, Pete started getting tired. It waxed and waned, but as the year went on, he was progressively struggling. He had to dial down his exercising, until he stopped altogether. He was also doing less and less activities with me and our son, and leaving the house less.
He was getting moodier than me on a heavy period, without clean jogging bottoms, wine, chocolate, or a tidy house – plus a partner and toddler who ignore me when I'm speaking to them. So, pretty fucking mardy. (And it's so much worse when Pete's in a grump, because he sulks and drags out the agony for extra impact. It's very effective. Positively award-winning, in my humble opinion. Maybe I should bake him a cake in the shape of Victor Meldrew? Hmmm). But anyways …
At this time, my health had improved significantly and I was finally able to do much more for myself. As such, Pete put his own demise down to his body finally having a window of opportunity to shut down after so many years of being my carer. I didn't buy it, but I let him bask in this excuse for the first 6 months. However, by the September – I was over it.
Catalyst … Oink
The catalyst for me 'putting my foot down' was when Pete bailed on our family holiday to Peppa Pig World because he was too exhausted to come. I knew then he must be really sick, because who in their right mind passes up the chance to go to Peppa Pig World?! Okay, okay – don't all shout at once. But, so you know – the naysayers are wrong; it's a fantastic place. Not even Boris Johnson could resist a visit (as much as our country wishes he had). Oink.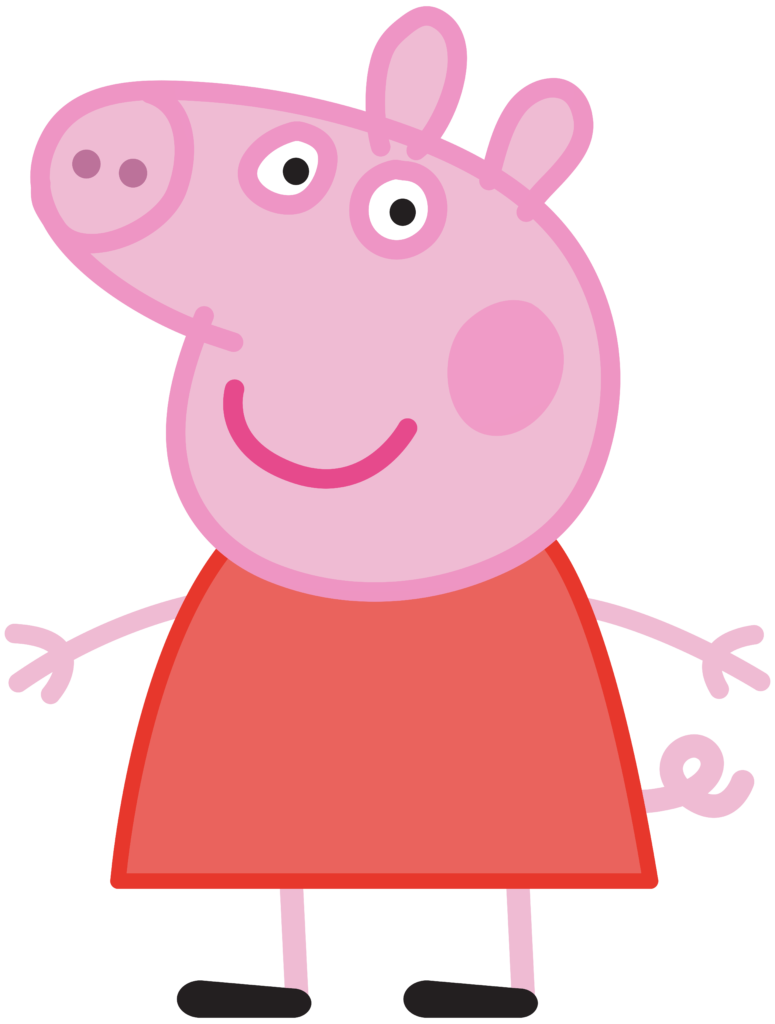 It had been booked all year, and our son was really excited about it. Grandma and I still took him, and I asked Pete to go see the doctor while we were away. At this point, even Pete had to concede that there might be something wrong beyond the last few years taking its toll. So, off he trotted (well, crawled) in search of answers.
It was September 2021. The surgery's nurse practitioner ran a load of tests, and results showed Pete's lymphocytes were slightly raised. She requested a repeat of the bloods a month later to see if they had gone down; in October they hadn't. She did the tests again. Still the same. She then wanted to wait 3 more months and repeat the tests in the New Year, in case it was just an infection that Pete's body needed time to recover from.
By this point, I felt this nurse was taking the proverbial – but it's Pete's body and he wanted to follow her instructions … so we waited.
By the time his bloods were repeated in January 2022, Pete's lymphocytes were sufficiently raised to meet the diagnostic criteria for chronic lymphocytic leukaemia (CLL), a type of blood cancer. A consultant haematologist ran some more blood tests and a CT scan, which confirmed the diagnosis. All straight forward – apart from one massive problem (ya know, because cancer isn't already a valid concern).
Watch and Wait
The consultant said Pete's level of lymphocytes are actually quite low, and pretty good (as far as 'good' goes when you have cancer). Most people with blood results as good as Pete's don't have any symptoms, and often their CLL is discovered by accident when treating something else. As such, people with such a low level of 'disease burden' (look at me, getting all down with the lingo) go on a 'watch and wait' list for treatment. In other words, they go away and carry on enjoying their relatively symptom-free lives until such a point as their lymphocytes are high enough to warrant treatment. This can take many years.
Hooray – let's conga!
Except … Pete isn't symptom-free. In fact, short of being on his last legs – he couldn't be any more symptomatic if he tried.
The Burning Fire of Fatigue
2022 has been a rough year for Pete so far. His fatigue is soul destroying. His condition in January continued to deteriorate until he could do nothing other than work, and then spend every waking minute outside of work trying to recover enough energy to then return to work the next day. His weekends were increasingly being spent in bed, with me delivering lovingly homecooked meals to him on a tray. And he actually ate them – a clear indication of his desperation.
By March, he simply couldn't carry on. Pete had to stop working, and has been predominantly housebound ever since (it wasn't my cooking, honest). He spends much of his time in isolation. Relatively short conversations exhaust him. He hasn't been well enough to do anything as a couple or as a family in a long time (albeit family time has always been scarce, because until our recent role reversal, it was my health preventing it). He can barely play with our son – who needs regular reminders that "Daddy doesn't have much energy, so he needs to rest a lot." He struggles to do anything other than potter around the garden. And even then, he needs to stop and rest.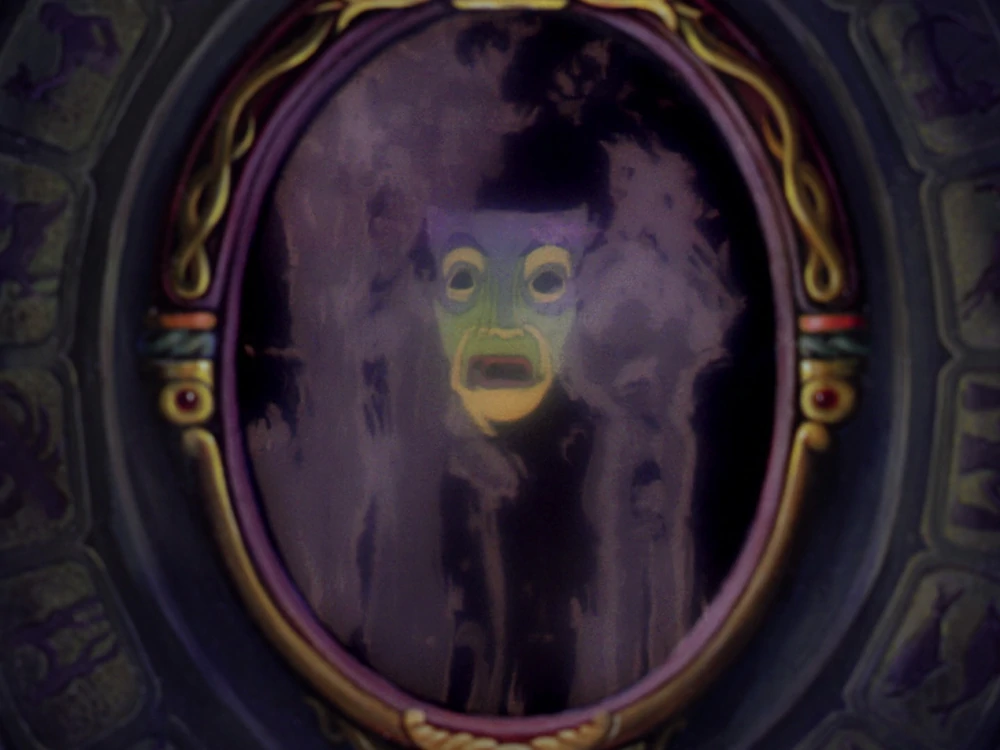 Writing most of that feels like I am writing about myself only a few short years ago. Watching Pete's deterioration has been like looking in a haunted mirror back to when my ME and POTS was severe. Instead of 'who's the fairest of them all' – this mirror shows, 'who's the most fucked of all'. Except, this time – it's Pete.
U-bend Buddies
Pete's Quality of Life has gone down the toilet and become stuck in the u-bend. His good mates, Joy, Meaning, Purpose, and Adventure have done their best to plunge him out – but one by one, they've all slipped and found themselves being washed away on the one-way water slide that detours past Quality of Life, leading straight to the sewer.
Yet, Pete's blood and CT scan results aren't problematic enough to warrant treatment.
Holistic View of Pete's Hole (The one he's in. Not the other one)
It is therefore a good job the doctors here at the Christie are willing to take a holistic view of Pete's presentation, rather than simply relying on his results. They admit to being baffled by Pete's severe symptomatology, given that most CLL patients with results similar to his are merrily skipping down the yellow brick road, hand in hand with their families, living life to the fullest – whilst breathing a sigh of relief in response to their seemingly narrow escape from the Big C shitting on life as they knew it.
The doctors here may have big hearts, and a lot of compassion for the disastrous effect CLL is having on Pete's life – but they have approached the subject of treatment with great caution … and understandably so. Chemotherapy is not something to be entered into lightly.
Process of Elimination
Therefore, before agreeing to trial treatment, they ran blood tests as a process of elimination – to check if Pete was suffering from any other condition which could explain his crippling fatigue. Apparently, 'Emma's long-suffering partner', does not count as a valid condition.
The parallels between Pete's deteriorating state, and this process of elimination was a bitter pill for me to swallow. It brought back way too many memories of my own demise, when doctors ran test after test to try and establish what was wrong with me all those years ago – and getting nowhere. Now, the doctors (albeit different ones to mine) were getting nowhere with Pete.
The sense of defeat in the consultation room following this fruitless blood search is generally when ME (eventually) strolls through the door, yawning and sighing because scientists haven't found a test for it yet. Its approach is casual, because many doctors don't actually know what it is, and can't see it. But nonetheless, it's still ready and willing to get down to the business of fucking you up good and proper. Because ME, much like cancer – is a massive bell end.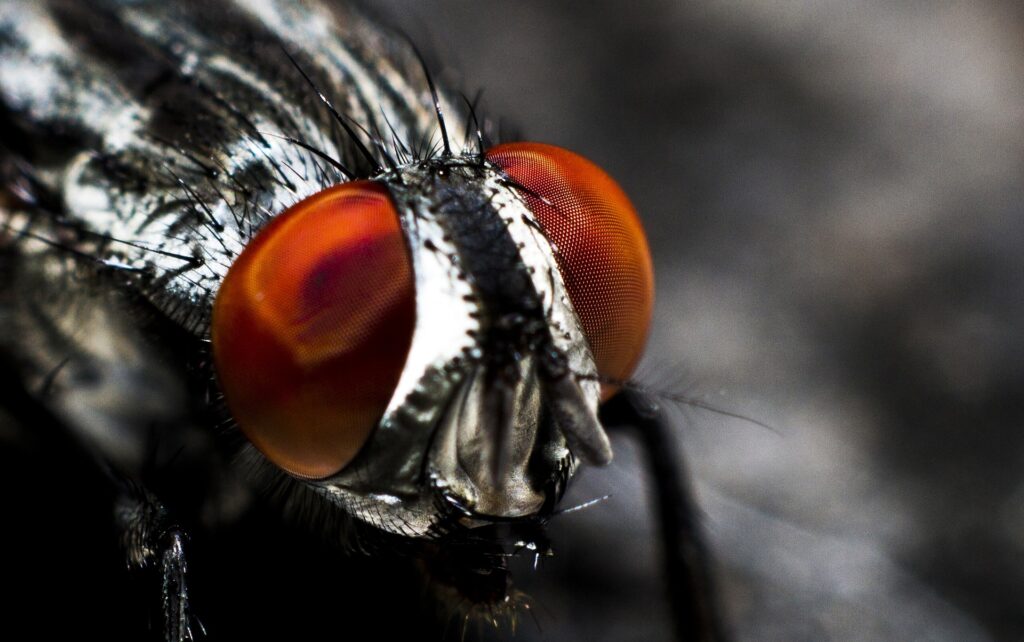 As it is, Pete's consultant did know a little about ME – and wanted to discuss the possibility that Pete may be suffering with this in addition to his CLL. Positively arctic chills went coursing down my spine at this point; if Pete had ME too – then we would be so far down shit creek, even the flies are terrified to go there.
ME Assessment
Before the doctors would consider treating his CLL, it was agreed that Pete should be assessed by Sue Pemberton, the ME specialist who has been instrumental in helping me manage my own condition over the years. So, we arranged a video consult with her.
Thankfully, to warrant a diagnosis of ME, there are strict criteria outside of blood test eliminations which must be met – and which Sue is certain Pete does not meet. Hallelujah!
So, it's official … Pete does NOT have ME. Thank absolute fuck for that. I wouldn't wish ME on my worst enemy, let alone the man I love. However, Sue is still supporting Pete to undertake a strict program of pacing and resting that is very similar to the one I had to follow when I was severely unwell. It's been going well, but not well enough to make much difference to Pete's daily capabilities or quality of life.
This lack of improvement therefore begged the question of whether it was finally time to treat Pete's CLL.
Treatment
We have waited most of this year with baited breath, hoping that Pete's condition would improve. But since it hasn't, and there's currently zero chance of him being able to return to work or any other semblance of normal life – the doctors have finally agreed to start treatment.
They held off on treatment until now due to fears the chemo might do more harm than good at this stage of Pete's 'disease burden' (there I go again – lingo girl!).
Despite the burden being enormous overall in terms of how much it has destroyed Pete's life and the life we never got to have as a family – his results indicate it simply isn't that bad inside his blood cells.
Nonetheless, the doctors agree he can't go on like this. As such, they've all had a little chin wag over a brew and a packet of chocolate digestives, and decided upon a targeted treatment which shouldn't cause any damage – provided they keep a close eye on how Pete's blood responds.
Prognosis
Treatment is great news. However, the doctors have been honest-but-kind about the likelihood of the treatment helping Pete's fatigue. Sadly, the doctor we saw said he would be pleasantly surprised if it made any positive difference to Pete's symptoms. Especially since one of the side effects of chemotherapy is … more fatigue.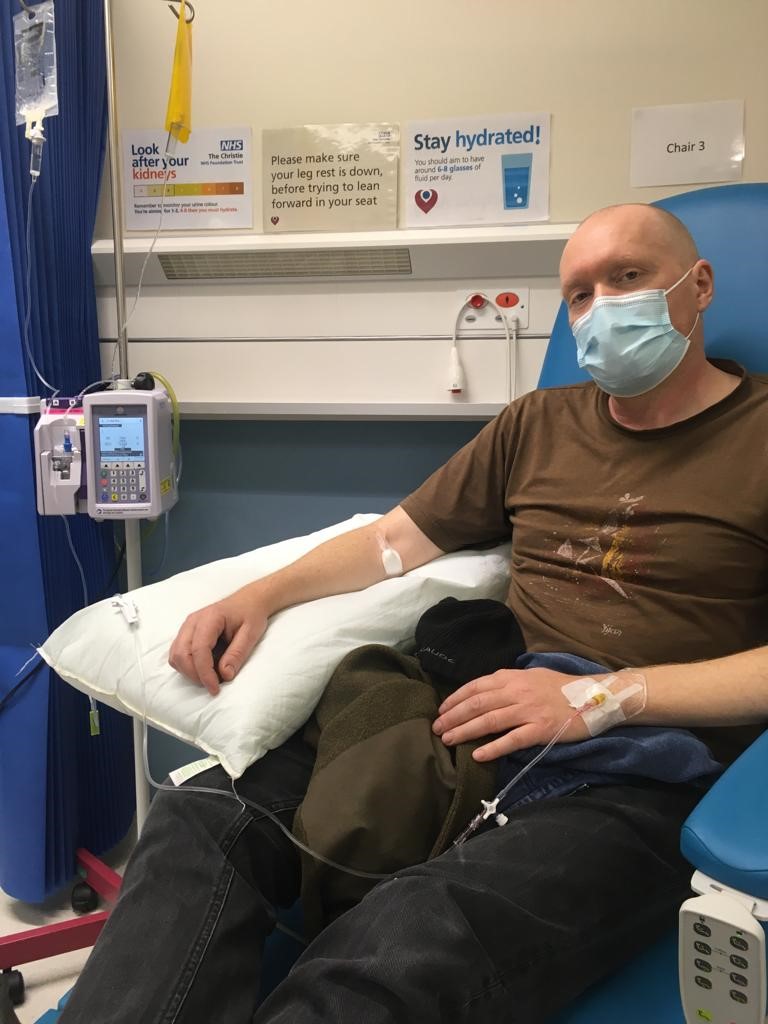 So, we'll see. Maybe treatment won't help, but maybe it will. One thing is certain though – and that is nothing will change if we do nothing. Therefore, we need to at least try.
(I hope you enjoyed my use of the royal 'we' just then. Like I'm also taking part in the crappy chemo, rather than just sitting here, veins un-punctured, drinking chai latte's and writing about it. Excellent team work, if I do say so myself).
Going Forward … The Fire of Hope
Unlike the fire alarm this morning – life, it pans out … is not a test. Chronic illness can take many forms, including Chronic Lymphocytic Leukaemia (CLL).
Like a blazing inferno, chronic illness has torn even more strips off life as we knew it – reducing it to ashes. And between myself and Pete's respective diagnoses, the embers never cease to go out.
However, one day – they will.
Although much of the damage from our fire is irreversible, as we may never get our individual health's back fully, and we will never get back the time we've lost … our foundations will always remain strong. We will therefore roll up our sleeves and, upon these foundations of love, build a new version of ourselves and our life together … as a couple and a family. And this time – we will be fire proof.
(Oooof … someone pass the bucket! I really outdid myself there.)
Next
You may well be wondering how on earth this whole 'life' and parenthood malarkey works in our household, now there's no healthy adults left to run the show. What happens when the carer becomes cared for … by someone with their own chronic health issues? Who takes our son to the park? What is the fallout when neither of us can work? Who does the cooking? And other important questions like – if we're both sick, then how do we decide who's turn it is to stick the kettle on?
I tackle all this in my follow-up post, titled 'Chronic Illness and Cancer … (like Ant and Dec, except not as funny)' which you can find here: Chronic Illness and Cancer … (like Ant and Dec, except not as funny) – chronicallycraptastic.com.
If you're still with me, then thank you so much for reading. As ever, your support adds a ray of sunshine to my day.
Emma x