Copywrite Or Hasty Shite
… Who Am I?
In case you couldn't guess – I am the latter.
Hands up if you've ever made a hasty decision. That's most of our hands raised. Now, raise your hands if you've ever made a hasty decision, without doing any research into it, about something that could change the direction of your career and everything you've previously worked hard for. I see hands going back down.
Yet, mine is still raised.
Slogan
If I came with a slogan, it might look a little like this: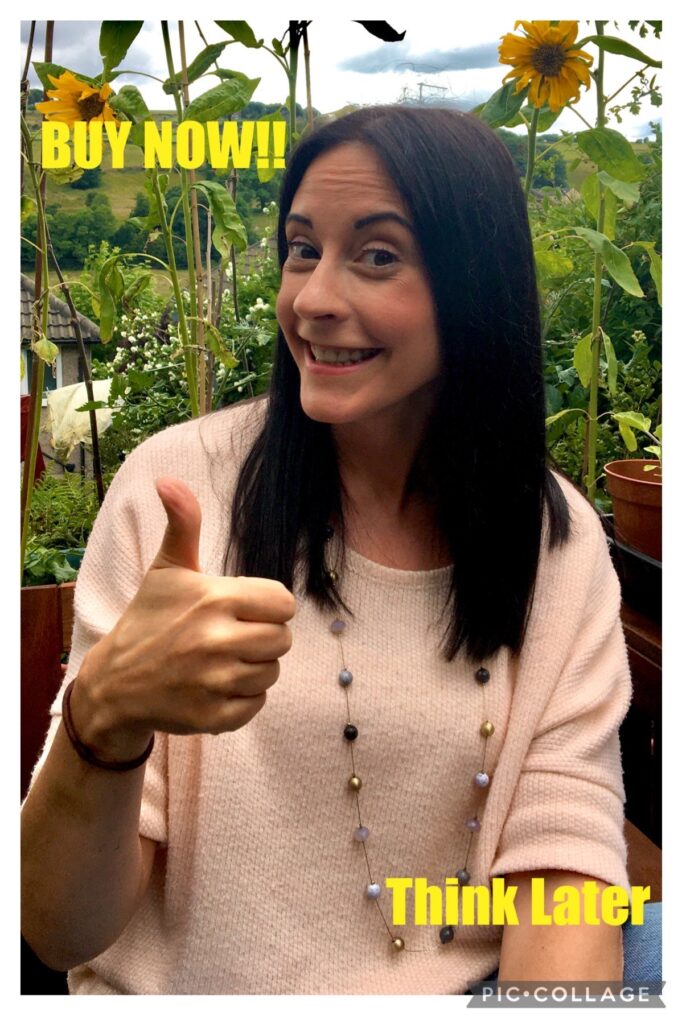 I've always been hasty when it comes to life-changing decisions. Don't ask me what topping I want on my pizza, because that's too hard. But ask me to make a snap decision about changing my life (eg., home, job, or country) … and I'm in there like swimwear.
Chronic Illness
I can't say in all honesty this is a product of chronic illness, since I was like this before I got sick. However, being housebound for several years, missing from society, and now finally in a position to re-join the world – and potentially workforce, has made me even hastier than ever in my desire to jump back in … face first.
Since my health has improved (please note, I am NOT recovered – far from it), I've been trying to get my life back on track. The problem is, ME and POTS broke me. It shattered me into a thousand pieces – and then burned some of them, never to be seen again. And now, I'm trying to re-connect the leftover pieces of myself. But I'm finding it tricky, since I only know what the original Emma looked like. How do my pieces fit together now there's some missing? I'm finding this question particularly challenging in the area of work.
Employment
I need to find employment when my son starts school next year. I need to locate and engage my money-making potential ASAP … and this is definitely feeding my hasty streak like a pig in a pie shop.
My pre-illness career in clinical psychology ended when I became too sick to work – and before I had finished doing all the necessary study to qualify. Therefore, despite my undergraduate and master's degrees, and experience working as an Assistant Psychologist … I am still minus a professional qualification.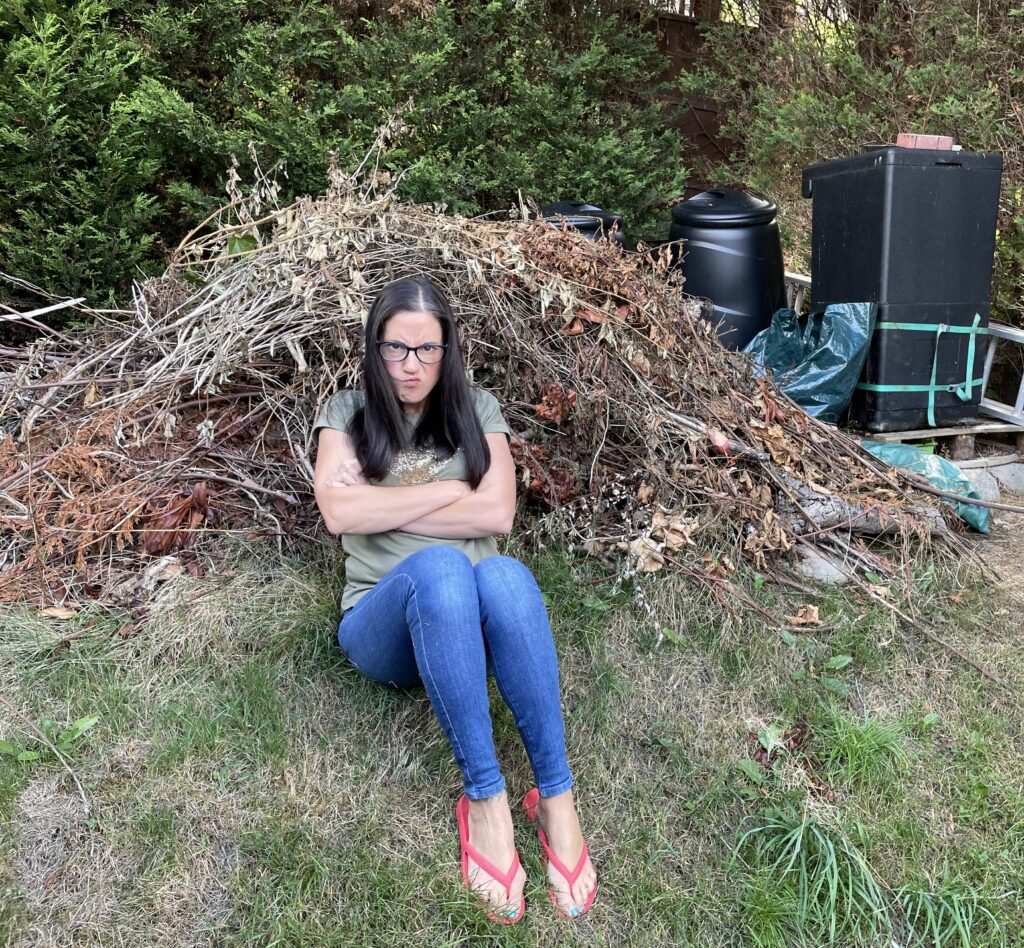 Additionally, having been unable to work for the last five years, I no longer have any recent work experience to give me a leg back into the world of psychology. As far as employers are concerned, I am old news. I am the old pound coin you might find gathering dust behind a piece of furniture, years after all the shops and car parking machines have stopped accepting it. I was effective currency once … but now I'm of little value to prospective employers. Or at least, a lot less value than my spritely competition, with their newly minted, shiny, fresh-coiny faces. Wankers.
These issues alone are challenging; however, there are additional challenges which are simply too big to go into here. The upshot is – it's almost impossible for me to return to my old career.
What Next?
I'm staring at the gaping holes where the missing pieces of my career used to be, thinking "Shit. What do I do now?"
When thinking of my next career move, it makes sense to start with what I know. And what I know is … I like to write. I also know that I don't know anything about the writing industry. Still, they say ignorance is bliss. And bliss does sound lovely.
I got talking to a friend recently about what on earth I'm going to do for paid employment, when the time comes (realistically I can't get a job until my son starts school next year, as anything I earned now would get spent on childcare fees – since I'm currently not worth much more than minimum wage). She reckoned I should try and earn money through my writing, as she really enjoys reading my various ramblings. Granted, as my friend, she might be a little biased – and equally granted, I might have been hearing what I wanted to hear. But even so, although I'll never be the next JK Rowling, I'd like to think I'm not entirely terrible with words. Then my friend suggested I take a course in copywriting.
And that is how becoming a copywriter suddenly sprung onto my radar. Next thing I know, I did what I do best: I made haste.
Buy First …
So I'm resting in bed at my Mum's house a few days later, looking at a recruitment website, and I see an advertisement for a copywriter/editor at the Alzheimer's Society, which I would LOVE to do. I read it carefully enough to know that if I applied, I probably wouldn't get it – but not carefully enough to realise that I have absolutely piss all chance of getting it, as I am not a remotely qualified or experienced enough person. I want to say 'writer', but at what point does a person who likes to dabble in prose, transition from 'word-vomit-girl' to 'writer'? But I digress. While merrily thinking I would only probably not get it, I started looking up copywriting courses, to improve my chances.
I found one, and the online college selling it seemed to be credible, hold all the necessary accreditations – and claims to be used by lots of big named companies for training their own staff. And, as luck would have it, they were having a 40% off sale on the course, which expired the next day. God, they saw me coming. So, me being me (hasty as fuck), decided this must be fate and I should absolutely buy it. Not only that, but I also convinced Pete (my other half) and my mum of it, as I reckoned this course could solve the question of how I'm going to earn money for our family in future. I must have some sales skills, because Pete seemed supportive and Mum was totally on board – so much so, that she wanted to help pay for the course. She's so wonderful; best mum ever. So, it was a done deal; I became an official copywriting student at a reputable online college.
It seemed like a no-brainer – which is why I decided to temporarily gloss over the fact that I didn't have a fucking clue what a copywriter is. Minor detail, surely? Buy now, figure the rest out later. Bish bash bosh, that's all our financial worries solved. Or at least, my contribution. I'll become a freelance copywriter – in high demand, of course, and I'll get to turn my passion for writing into a magnificent money tree. A massive, magical Sequoia (google tells me that's the largest tree in the world), that rains thick wads of cash onto my beautifully manicured head whenever I smile my expensively whitened, perfectly straight teeth at it.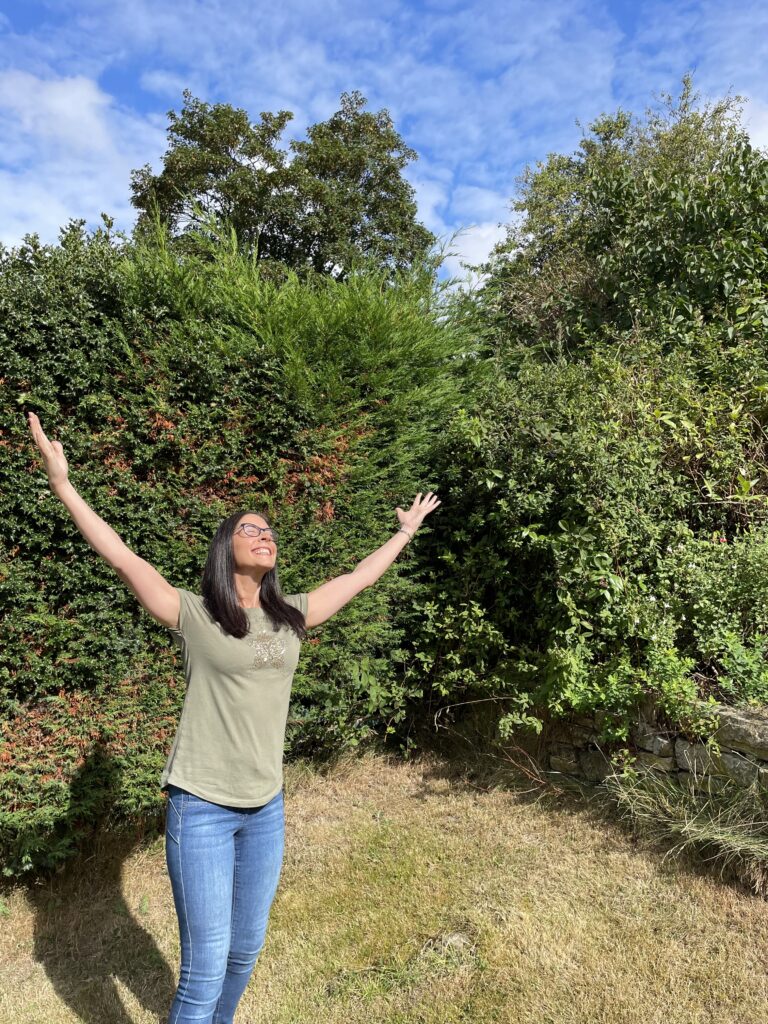 (It's good to know the last five years of chronic illness, despair, and staring at a brick wall hasn't made my expectations for returning to employment too unrealistic. Good skills, if I do say so myself.)
… Think Later
So that evening I thought I'd hit Google up to see what this copywriting malarkey is all about. And then I felt the brick of dread land in my gut; the all-encompassing feeling of, "oh shit, what have I done?" take over every ounce of my being. From a quick glance, it panned out that copywriting doesn't look that fun after all. Far from it – it might actually make me as miserable as the families at Peppa Pig World the day Boris Johnson visited. And now I've got to figure out how to get myself out of it without pissing off my Mum and Pete, and losing all credibility for the next great idea I have. Bollocks.
But first, I decided to do some more research, and try not to be so hasty about deciding whether to keep or cancel my enrolment. Thankfully, there's a 14-day full money back guarantee on the course, so I had a bit of time to think about it. Phew! I can't help but wonder if the refund policy is because there's other idiots out there who also pull stunts like this. (I wonder what those people end up doing for a living – and how does one go about jumping aboard that ship?)
A couple of days later, I find some copywrite examples on Google, and also read a Copywriter Job Description on a recruitment website, which was written in layman's terms. Suddenly, it didn't seem so bad. I simmered down, and started to think maybe copywriting IS a good idea after all. If I can just get work with companies who aren't boring as fuck and/or want things written too formally/stiff, then actually – I think I might enjoy it. (Apparently, I now live in a world where beggars can be choosers. Score!)
I decided to carry on researching (which was good practice, since I'd realised there's a strong research component to being a copywriter), and also check out a copywriter friend of mine's website. It contains her portfolio and all manners of interesting looking stuff pertaining to the wonderful world of freelance copywriting; the dos and don'ts, what course she did and highly recommends (it's not the one I've enrolled on), how to become a financial success on your own terms, and in a nutshell – how this career choice has helped her exert her best 'girl power' as a working mum doing it all. For clarity, she doesn't actually use the term 'girl power' on her website. She still has her self-respect, you see. Whereas mine is too busy prancing around in a tracksuit and ponytail, cheerfully chanting, 'I Really Really Really Wanna Zig-a-Zig-Aaaah', to care about my utter lack of credibility.
Finally, I did what I'd been avoiding: I opened the first lesson of the college course. It looked interesting – I definitely understand what copywriting is now. It involves an enjoyment of writing – which I definitely do. However, it also involves a lot of sales driven writing, and most likely stress related to me barely knowing my way around a computer, and on occasion, long hours to meet strict deadlines. Not to mention the competitive nature of landing work.
Will This Work With My Health?
Honestly, if I was healthy, I think I could have potential for being a good copywriter. Sales isn't really my 'thing', but I reckon I could probably knock out the words needed to persuade calls to action in a variety of areas. Or maybe I couldn't, and I'm just basking in the fact that we'll never know. Because we won't; I'm not healthy enough.
I suffer terribly with brain fog; my information processing skills are limited before my brain seems to short-circuit, leaving me struggling to make sense of information, nauseous, with really bad headaches and exhaustion. However, one of the things that attracted me to the copywriting course is there's no deadlines, and I could take as long as I needed for each assignment. This would have worked really well around my health and family commitments.
Nevertheless, looking at the course content, I can see that I would need to learn about technical things outside of the writing itself, which I'm not particularly interested in. Again, this wouldn't be a problem if I was healthy, because no career is all fun and games. But I don't want to commit to learning things that I know will give me headaches, make me feel sick and affect my daily functioning, unless it's something I am genuinely interested in.
I also have to look beyond the course; could I really work in a high-pressure environment with strict deadlines? Absolutely not. I feel like this would be detrimental to my health and set me backwards on a path that leads straight back to my wheelchair and bed. Also, is it wise to embark on a career in something with no guaranteed regular income, when I need to earn money to support my family as soon and regularly as possible? Again, no.
Clearly, I need to have a re-think, and find myself something with minimal pressures, flexible working hours, relaxed deadlines, and relatively easy on my brain – which also comes with a regular salary. Yet at the same time, I want it to be something I enjoy. And ideally something meaningful.
… Excuse me a moment, I'm just popping off to feed my pet unicorn.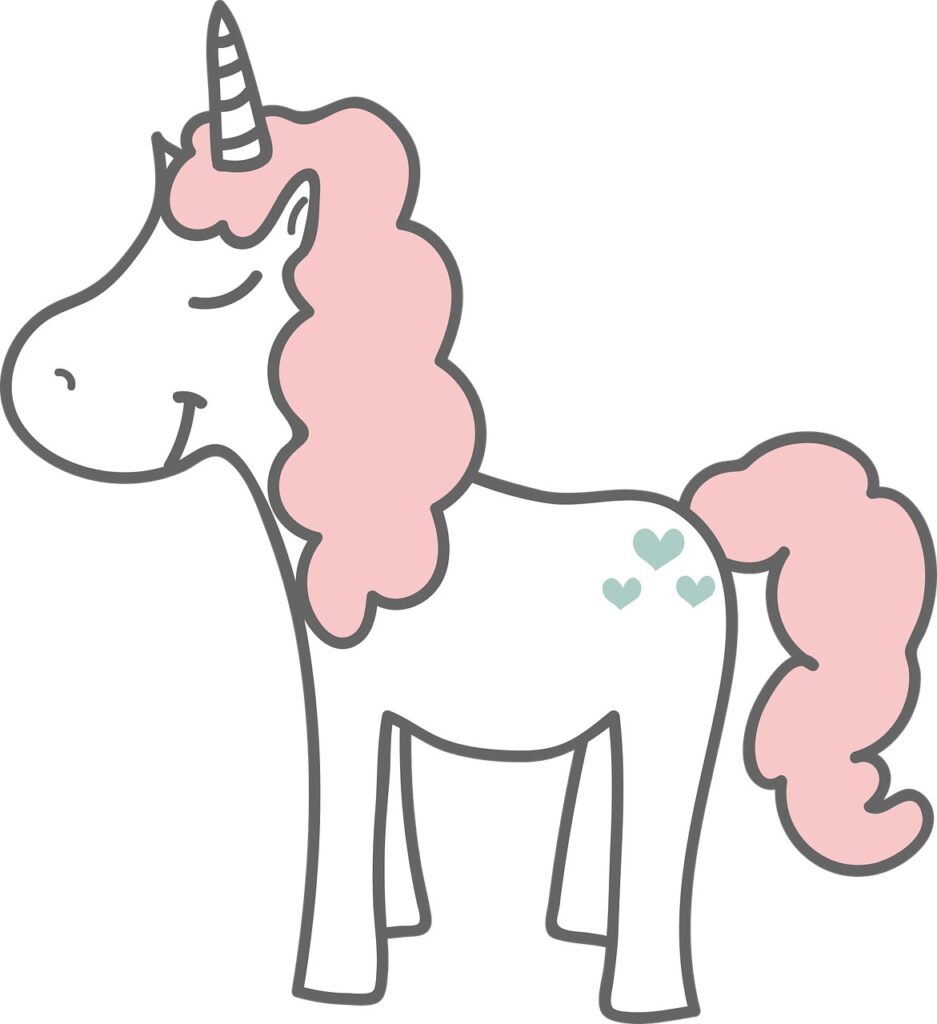 Copywrite College Dropout: What I Learned …
It's fair to say I definitely learned something from this experience. And I learned it before even starting my first assignment: I learned that I don't want to be a copywriter. Or at least, not right now. Copywriting is not currently conducive to my health needs. I'm simply not well enough to incorporate it into my life, with a brain and body that fail me regularly, and at random. Not when I need to be well enough for every other aspect of my life, the most important being my son. And, not when I need to find a job with a regular income. It might be conducive to someone else with a chronic illness, as everyone's personal situation, symptoms, and severity is different. But it is not conducive to my needs.
I've also learned that maybe I should 'Think First. Buy Later.' Albeit that still sounds very dull to me, even after this latest experience.
And Now…
Oh dear. I'd better hang my head low, email the college to request a refund, and tell Mum and Pete my decision. Back to the employment drawing board.
And more notably, back to square one with figuring out how to fit the remaining pieces of my life back together. The good news is, that with every failed attempt – I get closer to succeeding.
Just For Fun
During my five minutes of considering a career in writing, I stumbled across a list of five questions every writer should ask themselves in the planning of their piece (What – people plan what they're going to write? You mean, I shouldn't just be winging it by vomming out words as they come to me? Shit.) Anyways, these were the questions, and my immediate answers. In case the point of this particular blog wasn't clear – here it is in a nutshell:
1. Why am I writing this? Because I fucked up and feel like sharing my idiot-ness.
2. Who am I writing for? Any old idiot who likes reading about other idiots.
3. What do I want to say? I'm a bit of an idiot.
4. What one thing do I want them to remember? It's okay to be an idiot. Many lovely people are. Oh, and always check the refund policy before you buy anything. They exist in part, to help out harmless idiots like us. Also, I realise that was more than one thing – I'm not a complete idiot.
5. What do I want them to do? Embrace their inner idiot – sorry, I mean mistakes, learn what to do (and not do) differently next time, always be honest with themselves and true to their needs … and keep trying. It's people who don't try who are the real idiots.
If you're still with me, then thank you so much for reading – and please feel free to take a look at my other posts.
Emma x