It's official: we have no healthy adults left in our household to run the show. Responsible? Probably. Healthy? Hell no.
To Quickly Catch You Up
For anyone who isn't aware, I have ME and POTS. I was severely unwell, housebound and often bedridden for three years. Electric wheelchair, stairlift – the works. You can read about my story in more detail at My Story with POTS and M.E. – chronicallycraptastic.com
During this time, Pete (my partner) was my carer – and a very good one at that. Well, if I overlook his Baldilocks attempts at mansplaining to me how to wash my long hair. That, and sticking the whites in with the coloured wash. Annoying, but not sacking offenses in his role as carer.
I couldn't have sacked him anyway; no-one else would have wanted the job. Not because I'm awful or anything. Far from it – I'm a fucking delight (albeit a teensy bit biased). But because, well – I dunno. Maybe because chronic illness is just a bit shit?
Anyways, it seems I somehow managed to make being sick look like enormous fun. So much so, that recently – Pete decided to jump on the bandwagon. Bloody wannabe. He's such a Spice Girl.
He did add his own bit of flare to the situation though, by choosing a different illness to mine. In an attempt at one-upmanship, he's opted for chronic cancer. Chronic Lymphocytic Leukaemia (CLL) to be specific. You can read more about his journey to diagnosis and treatment at In Sickness and Un-Health: – Pete's Predicament – chronicallycraptastic.com
Role Reversal
Pete's demise coincided with a significant improvement in my health – largely thanks to medication for my POTS and pure luck. Please note my condition may have improved, however, I am FAR from cured. Every day is a struggle, I'm stretched to my absolute energy limits, and I'm terrified of relapsing.
Nonetheless, my improvement is a huge blessing for all of us. Especially as I need all the energy I can get now I have morphed into Pete's carer. It's been a full-on role-reversal between us. Except with one massive difference: when he was my carer, Pete was healthy.
He had the energy to look after me and our baby, work full time, do the housework – and squeeze in the occasional jog when I was severely unwell.
Whereas now, I am trying to look after him, be a stay-at-home-mum to our four-year-old son, do the housework, food shop and general 'life' stuff … whilst trying not to stand still for too long because it makes me feel faint, not concentrate for too long because it makes me feel brain-fogged and nauseous, not be too socially or physically active because then I suffer with excruciating post exertional fatigue, and ensuring I sit and lie down regularly to get blood back up to my brain.
I have to keep a beady eye on every single thing I do, in order to manage my symptoms day in, day out, in a desperate attempt to prevent my body from crashing.
It's a lose-lose situation for me. When Pete was healthy, he would go running, and I would feel jealous. Nowadays, he goes to bed and I still feel jealous. So, either Pete is living the life of fucking riley, or I need to get a grip.
Probably the latter, but I'm not committing just yet.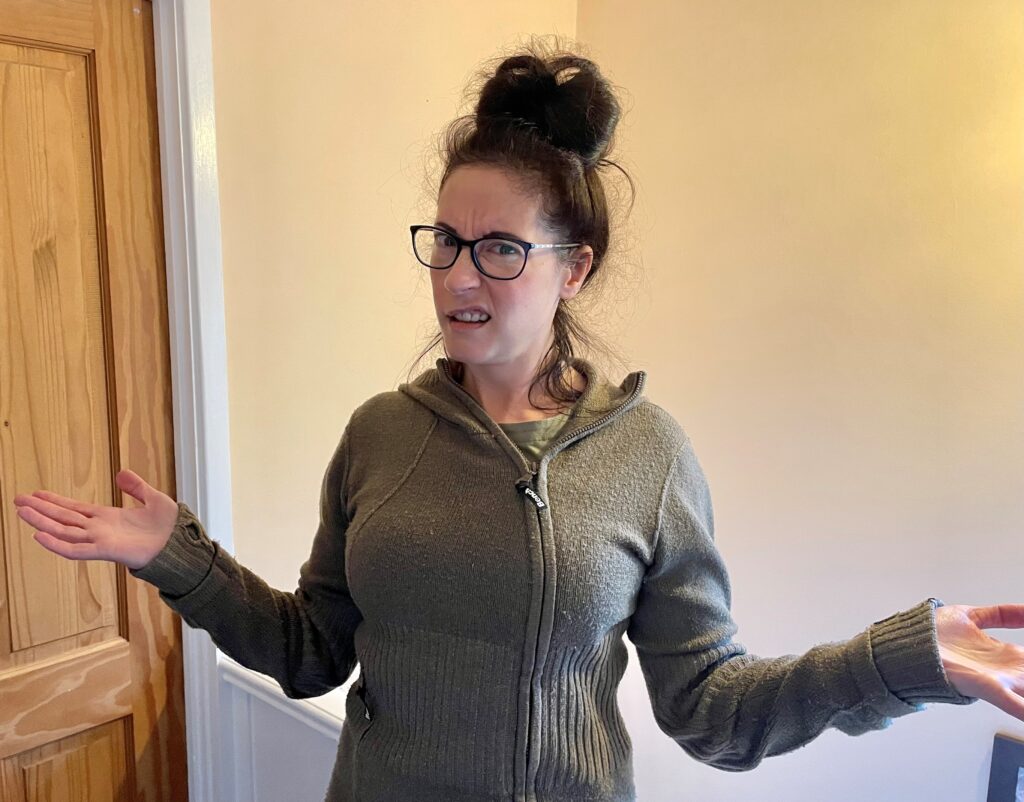 The Normal Life Club
The Normal Life Club is where myself and Pete have been lining up to gain entrance for the last six years. Once my condition finally started to improve and I was able to leave the house again – it began to look like we were finally moving up the queue. Yay!
Life was going to be so much better once we were inside. I was SO gonna party like it's 1999. (Well, minus the gag-inducing alcopops, and questionable fashion sense I gleefully participated in back then.)
However, just as we arrived at the entrance (holding up our exemption badge to account for my fluctuating health and inability to commit 100% to the Club rules) – we were greeted by an unexpected doorman: Pete's cancer.
An overbearing security guard with 'mummy issues', cancer proves its status by exerting control over us 'little people'. It towered over Pete and I, and cackled as it ripped apart our years of patience, endurance, and hopes for a better future. Cancer continues to taunt and mock us by blocking access to everything we never got the chance to take for granted – as a couple or a family.
In other words – cancer is a massive twat.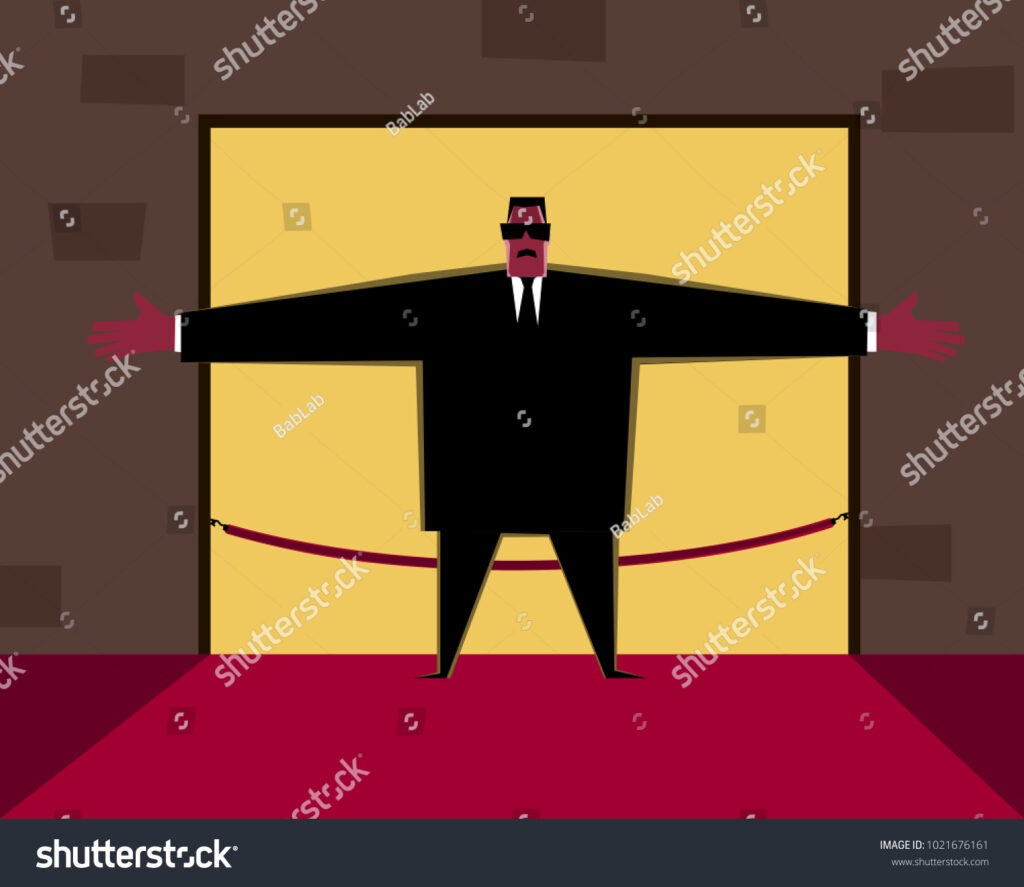 Delay
My chronic illness significantly delayed our opportunity for a 'normal' life for the first few years of our relationship – and now that I've improved, Pete's cancer is picking up where my health has left off. Here's a few things our combined situation has prevented:
Dancing. In the early months of our relationship, we used to take dance classes – and laughed our way through most of it (I was pretty rubbish). We've been waiting too many years to laugh like that again.
Date Nights. I asked Pete the other day if he could remember when the last time we went out for dinner just the two of us was. He couldn't, and neither can I. It's been too long.
Employment. I studied SO hard for so many years to secure myself a future in a career I loved. Only to have it ripped away by chronic illness. And now, Pete has been unable to work since March in the career he worked hard for – and it ain't looking likely he'll be well enough to return any time soon.
(Pete always said he'd like to find a way to drop his hours to part time or retire early … but I think getting cancer is going a bit far. It's certainly doing the trick though, so a round of applause is probably due. Let's hear it for the boy!)
Family Activities. Not being able to do things as a family – let alone take family days out, or do it so often we take it for granted. I'm not talking anything big; just simple things like going to the park together. Or, we used to go to the greasy spoon café near our house for breakfast once a month as a special treat … and we haven't even managed that in a long time because of Pete's health.
There are so many aspects of our relationship which have been affected by chronic illness, I would need to write a book to cover it all (and I might one day). So, just to give you a glimpse of 'how things work' in our house, I will address a few of the most important issues below:
Childcare
Pete struggles to play with our son (I'll refer to him as O) for any length of time, in any given activity other than watching telly. It breaks my heart every time I need to explain to him that 'Daddy doesn't have much energy, so he can't do X, Y or Z' (or most of the rest of the alphabet).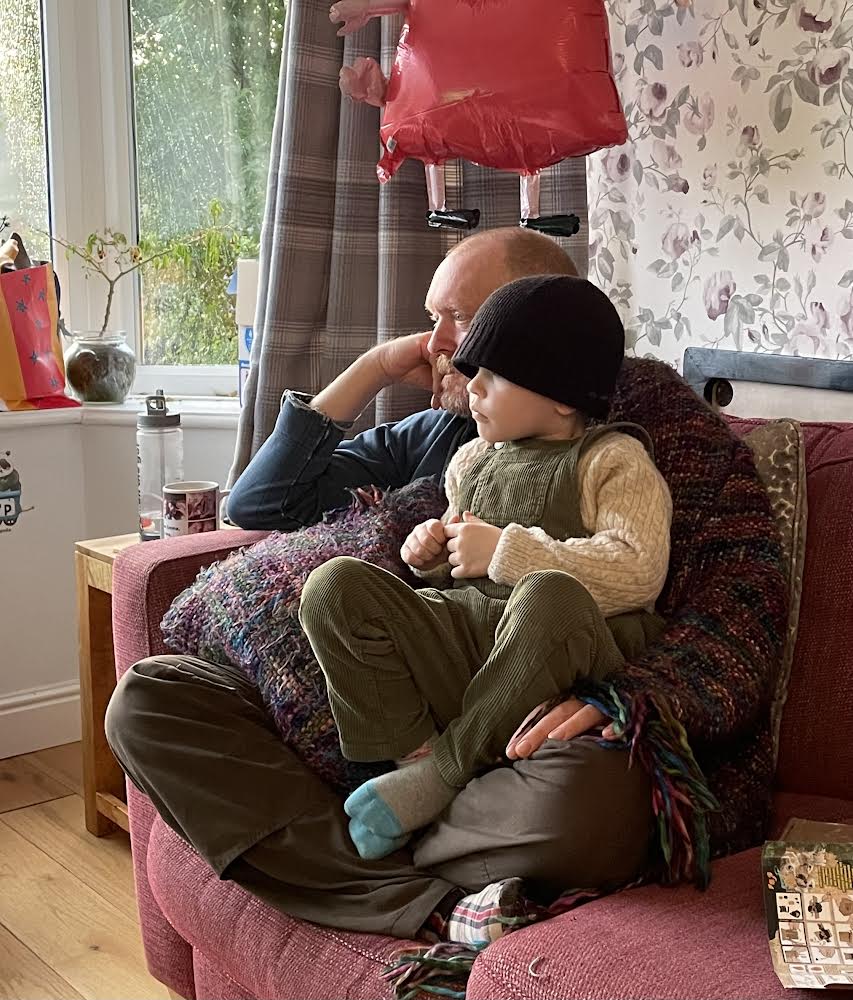 When Pete has a little energy and asks O, "what would you like to do today?", my stomach sinks because as is often the case – he forgets to stipulate that it needs to be an easy activity at home. I know what comes next; our boy's little eyes will light up, and he'll ask if Daddy can take him to the park. And then he'll be upset and disappointed when Daddy says no.
Heart Strings
But the bit that really tugs on my heart strings is how understanding our son is after we've explained why Daddy needs to stay home. He is kinder, caring and more compassionate than his four little years would suggest.
And maybe that's my fault. O's entire life has been spent knowing that Mummy needs to rest every afternoon (and the occasional shorter rest in the morning), so I have enough energy to make it through the day. Not once has he ever asked me why. And it's only very recently that he's started to ask if I'm done yet.
O is currently like a child on a long car journey when I'm resting – except 'are we nearly there yet?' is replaced by 'are you finished resting yet?' Though, unlike a long car journey, he never complains when my answer is 'no'.
Used to It
O is so used to me, and now Pete, needing to rest. This morning when I needed to lie on the floor because I'd been stood up for too long and could feel myself getting lightheaded and faint due to a lack of blood return, O wasn't fazed. He simply joined me on the floor, gave me a cushion to put under my legs, and went off to get his toy medical kit so he could make me feel better.
I mean, walloping my leg with a plastic hammer to see if I have a reflex (nope – just a fresh bruise now), and sticking a germ-infested stick on my tongue (he found a reflex … my gag reflex) may not do anything to help my POTS … but it definitely fills my head and heart with so much love and pride – which is just as good as blood – if not better, in my books.
Thankfully, when it's 'just' a case of needing to get some blood back up to my brain – I can achieve this relatively quickly by lying down with my legs raised for 20 minutes or so. I'm like a human hourglass, and my blood is the sand. Once I've refilled my brain, I can get back up and carry on with general life and toddler playtime.
Apart from the days when I can't.
Those days myself and Pete take turns with the parenting and just get through the day the best we can. Usually by giving O too much TV time and a pyjama day.
Compensating
I do my best to have enough energy to compensate for my daily afternoon rests and Pete not being able to play with our son much – but it's borderline impossible, thanks to my ME and POTS.
Nonetheless, I try. My God do I try. And I enjoy trying. I will always keep trying for our boy. For example, our Mummy-and-son trips to the park, followed by an ice cream, watching the ducks, chasing the pigeons, lunch in a café, and then buying cake to take home to eat with Daddy is my most favourite activity. It's wonderful quality time for us that I absolutely treasure.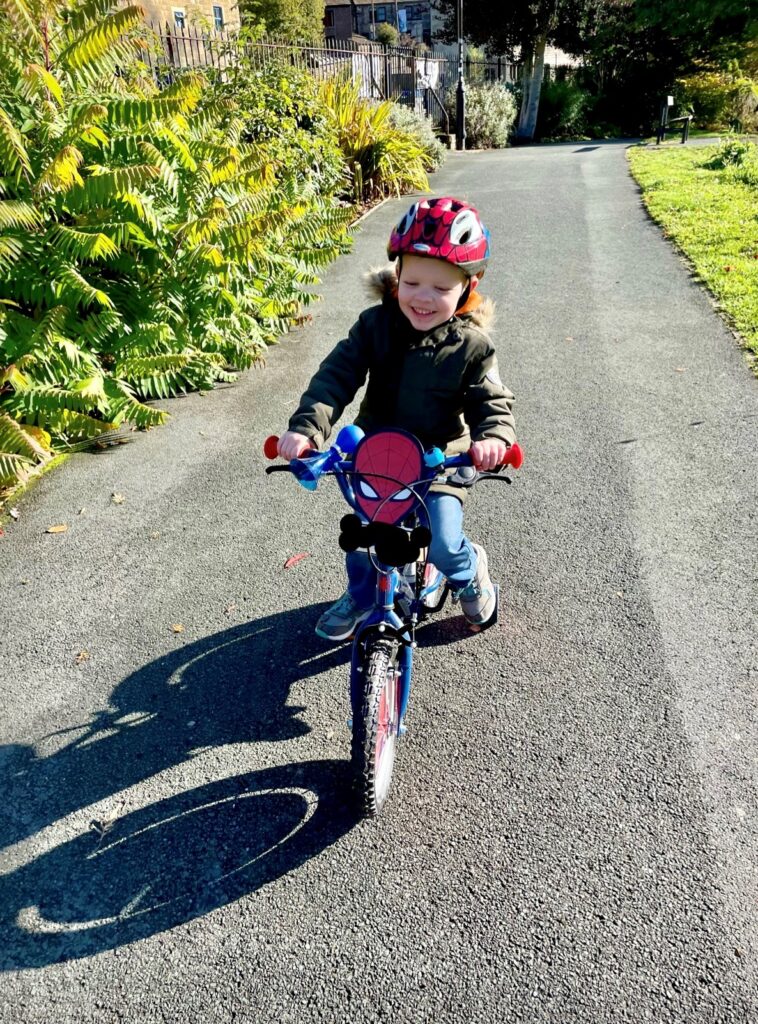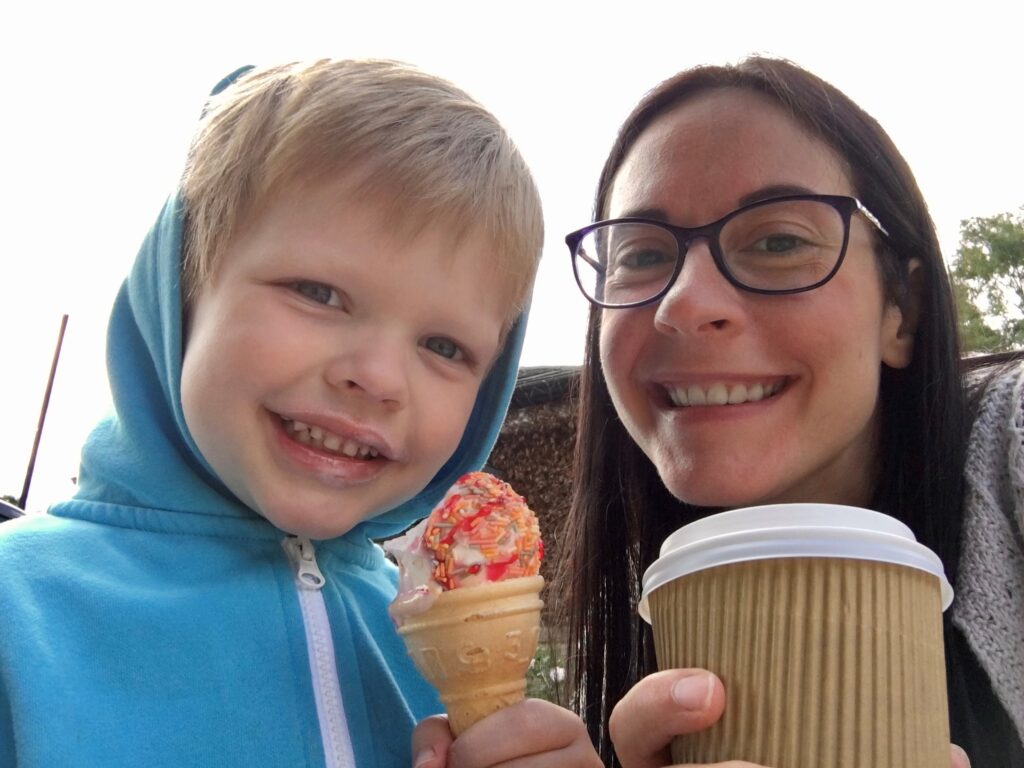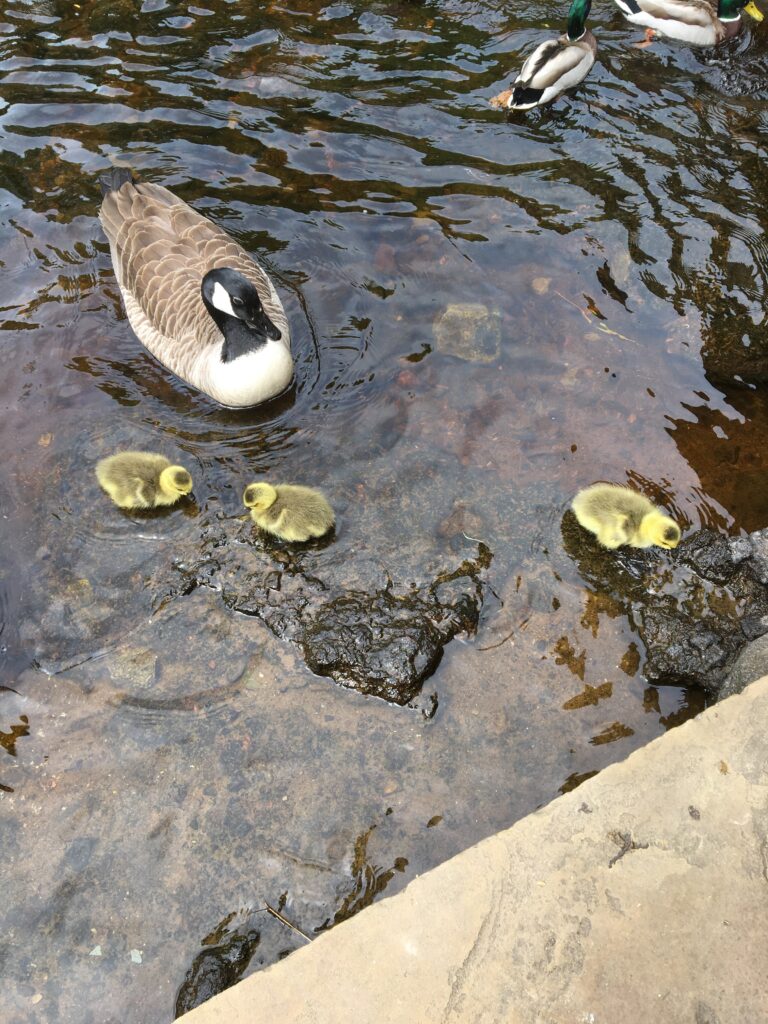 However, sometimes, it would be so nice if Pete was well enough to join us. Mainly so we can be a family, and he can see how happy O is when he's riding his bike or playing in the playground – and be part of the memories we're making. But also, to lighten the load and give me more opportunities to sit down and rest before my body no longer gives me the choice. Because me losing the choice always happens when we're out … and always dictates when it's time to go home.
It's hard when I have to choose between staying out longer or playing another game with O versus taking time to rest. But if I don't rest, I run the risk of my own health crashing, or worse – relapsing.
And if I relapse … then it's game over for all of us, because I am currently the glue keeping us all intact. Problem being, with ME and POTS, I'm more like a pritt-stick than superglue – I'm good for sticking glitter onto paper, but not much else.
Still – everyone likes glitter.
Cooking
For most of our relationship, cooking has been Pete's domain. Off memory, I'm pretty sure 'enjoy (and be good at) cooking me meals' was a deal breaker when I was single and looking for a partner. I love food, but I couldn't cook, and couldn't be arsed to learn. However, I always knew I'd want to learn once I became a mother.
It's nothing short of a miracle then that I managed to bake a baby in my belly as perfectly as O.
I would have transferred this new skill into the kitchen (baking food, not babies – just to clarify) if it weren't for the fact that I was severely unwell and unable to even make a sandwich at that point. Pete had no choice but to be the one who looked after and fed us.
However, as my health improved – I wanted us to eat meals together as a family. The food Pete cooks is absolutely delish … but not remotely child-friendly. So, I was always left trying to figure out what on earth to feed O.
This is when myself and O decided it was time we learned to cook and bake. It was like the blind leading the blind – but we're pretty good now, and not massively food-poisoned. Bonus.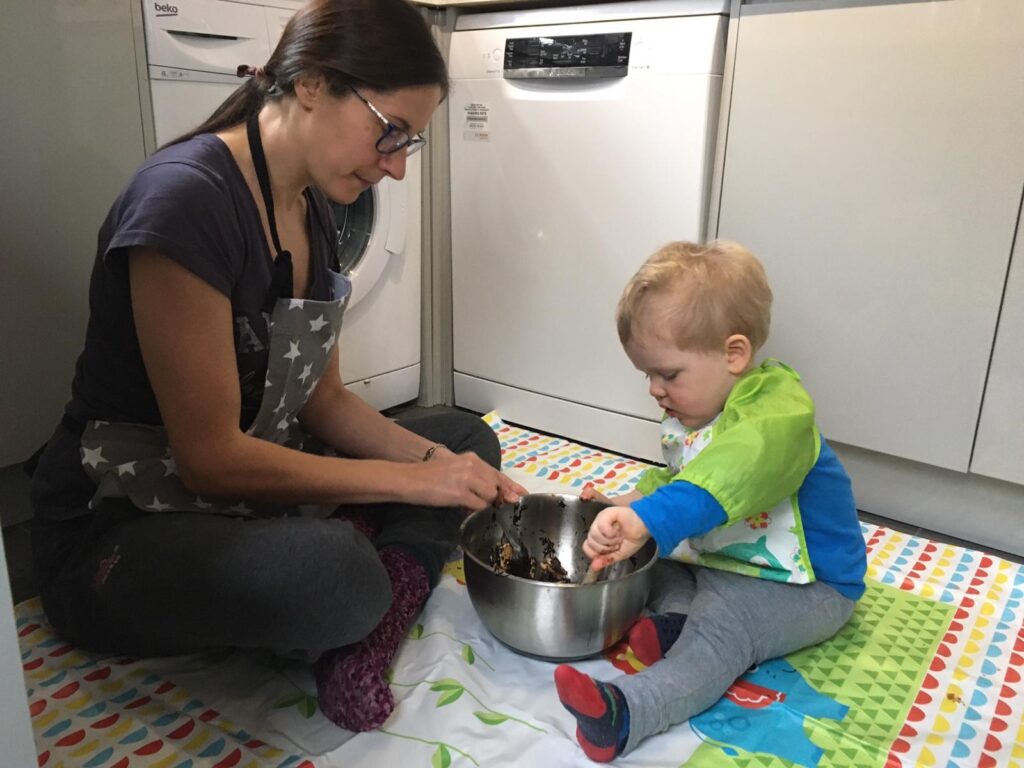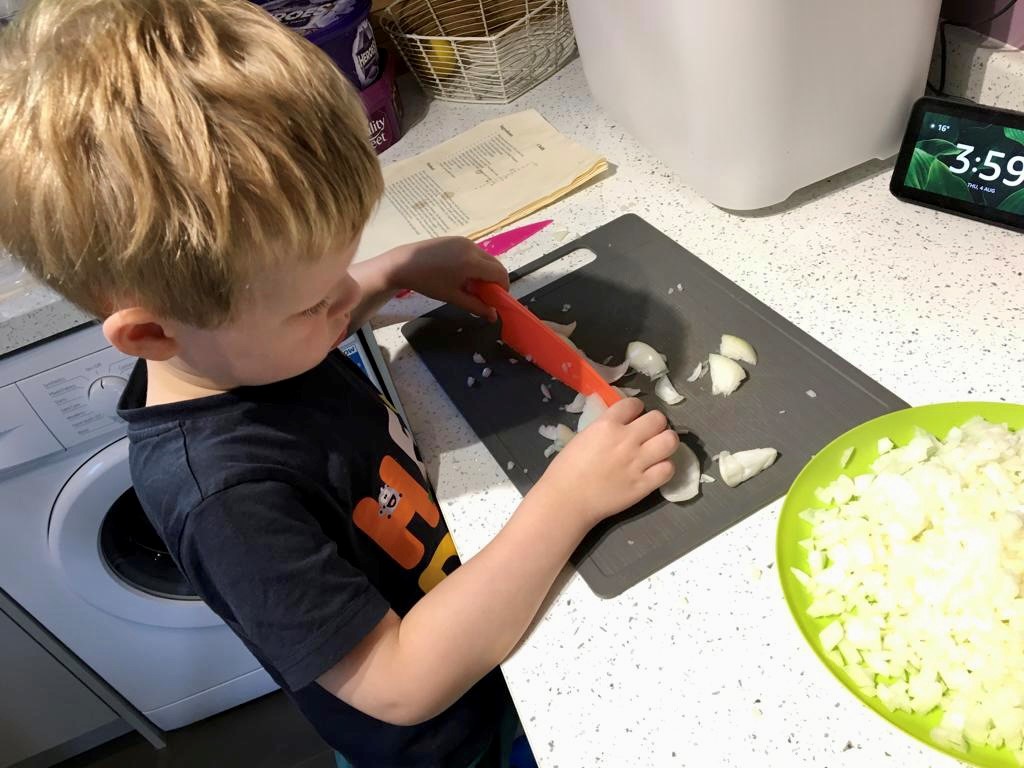 My increasing repertoire in the kitchen ended up inadvertently coinciding with Pete's gradual deterioration and inability to cook for us anymore (or at least, not very often).
And now I am the main cook in our family. Oh, how the tables have turned.
Tea/Hot Chocolate
Now I've covered things like childcare and food –it's time to get down to the thing most British households can't live without: tea.
Since we're both sick – how do we decide who's turn it is to stick the kettle on? Well, during the daytime, it's usually me (although I'm sure Pete would disagree. Fantasist that he is). I'm usually the one moving around the house the most while Pete rests, and I spend the most time in the kitchen – so it just happens that way.
However, we are creatures of habit and would never survive without our 8pm hot chocolate. And that's where the negotiations start.
I'm usually completely shattered by the time I've put O to bed in the evenings. I just need to curl up on the sofa and stare zombie-like at the telly before going to bed early. If I had my way, Pete would make the hot chocolate every night – but clearly, I've failed in my attempts to train him over the last six years. Old dog, new tricks and all. I wonder if there's some sort of hot beverage bootcamp I can send him to?
Anyways, we currently navigate this hurdle by saying nothing – until it gets to around 8.15pm. At this point, one of us cracks and asks, "do you fancy making it tonight?" Then we'll sit there and have a face-off, whilst telepathically figuring out which one of us actually has the most energy to do it.
We'll glare and snarl at each other over who's making the hot chocolate like lions in the wild trying to establish who the alpha male is. The winner gets to keep their cosy spot on the sofa, whilst the loser skulks off to the kitchen to make it, tail between legs.
As the kettle boils, the loser will mentally affirm themselves as the actual stronger character because they're doing the honourable thing for their layabout partner.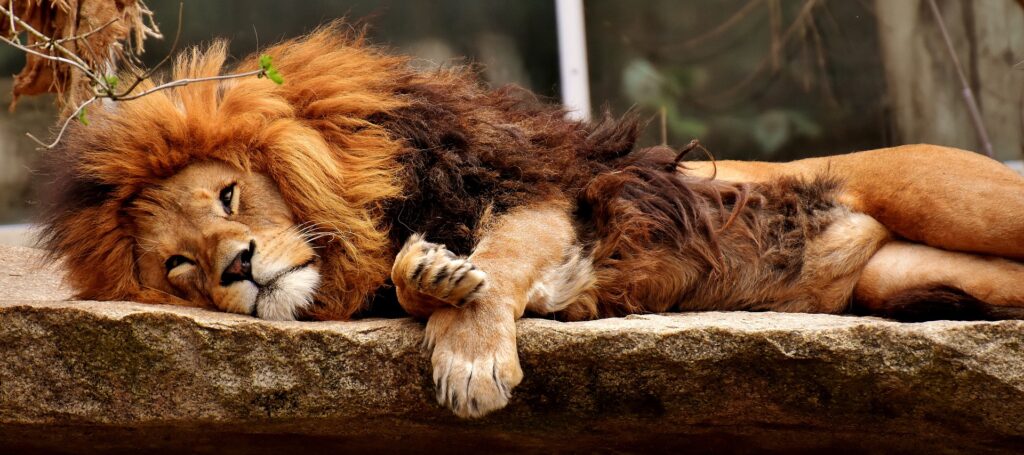 Employment/Finances
I might have most things covered …. But there is one thing I really can't manage on my own: employment. This has been a source of great stress for both myself and Pete. Neither of us are able to work, yet we have bills to pay just like everyone else.
Thankfully, Pete works for the NHS (as did I, once upon a time – before my own health failed me). And the NHS offers a very reasonable pay package if you go on long-term sick leave. Nonetheless, they can't pay Pete forever – and our time is almost up.
Pete is currently at the beginning of a 12-month treatment program. The doctors were clear about their lack of optimism over it improving Pete's fatigue and quality of life.
However, we have no choice but to be hopeful – because if treatment fails, then Pete won't be able to return to work, and, like me all those years ago when I was too sick to return – he will lose his job – and our main source of income.
My health is nearing a point where I could potentially work part time – but only if the role was able to meet my health requirements … of which there are a LOT. Not many employers would be willing or able to make the necessary accommodations for me. And even if I did find a position, my part-time earnings wouldn't come near the ballpark amount we would need each month to keep a roof over our heads, clothes on our backs and food in our bellies.
I know some of you are probably wondering what help we must be entitled to through our country's benefits system. And sadly, I will let you continue to wonder. Benefits is a lengthy topic, best left for another day. Plus, I'm reluctant to pass comment at a time when we are in such dire need of their help.
So, the jury is currently out on what the future holds for us financially. All I know is this: being an innocent party to the monetary crisis that follows chronic illness, doesn't really matter in this particular court of justice.
Wrapping Up
It's like we're trapped in the world's most sinister relay, where running is replaced by crawling, and the baton we pass to each other is laced with bone crushing fatigue and a death-sentence for life as we knew it. Pete and I may have very different diagnoses … but the parallels in fatigue and the overall detrimental effect on our lives and those around us has been shockingly similar.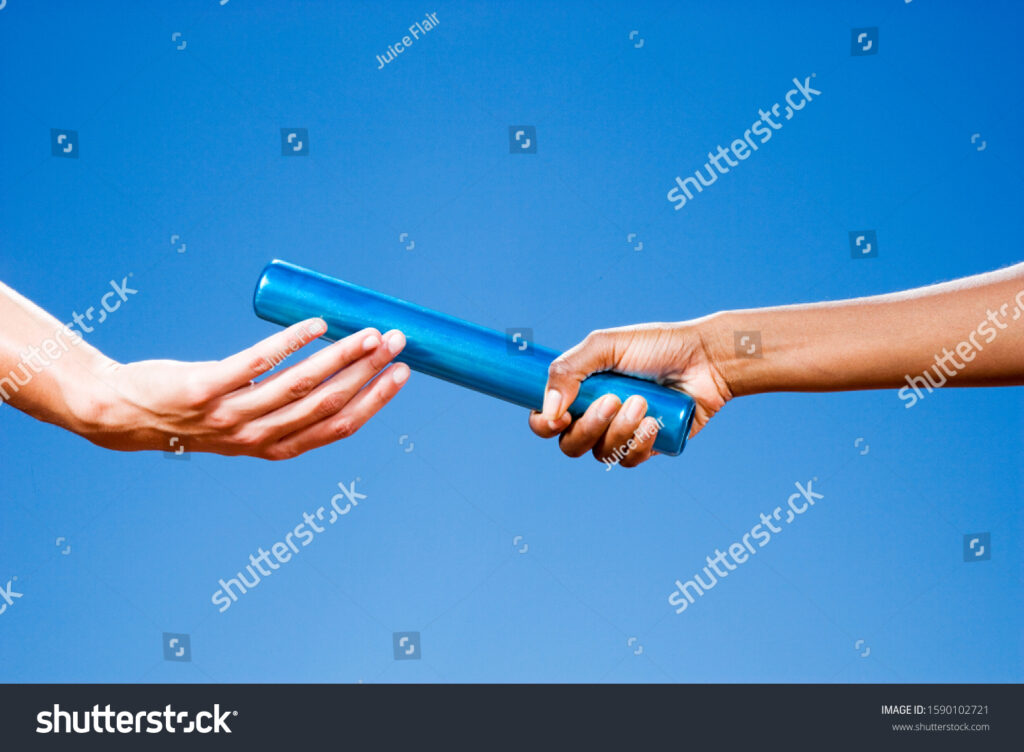 ME and POTS is a subject close to my heart. However, not as close as Pete – who has stood by, cared for, and loved me throughout my rollercoaster ride on the Chronic Illness Express. And now, it is my turn to stand by him.
Despite being on such a rubbish ride, it's not all doom and gloom in our household – far from it. How could it be, when we have our very own ray of O-shaped sunshine giving us reasons to smile every day? Life is hard, but thankfully, we're people who enjoy the simple pleasures in life. Joy can be found anywhere, if you want to see it. And we do see it.
It's currently unclear whether Pete's first-class ticket aboard the Chronic Illness Express is a one-way ticket, or whether he'll get the pleasure of returning to some semblance of normality. But one thing is abundantly clear from our recent role reversal: even when we go in different directions, we still travel together.
If you've made it to the end, then thank you so much for reading!
Emma x