Assessment
I had my PIP (disability benefits) renewal assessment recently. It was awful.
I started off the assessment feeling pretty good. However, by the time the assessor had finished grilling me for 2 hours, my brain was utterly fried, I'd had to lie down (I was now feeling pretty lightheaded), Pete had taken over talking for me (I was now struggling to speak), and I barely knew my name. This assessment is SO not fit for purpose.
Anyways, several weeks later and I finally received my verdict from the DWP. It's as Pete and I had been expecting: I am no longer eligible to be 'awarded' PIP. (Damn. I never did get my ceremony! Refresh your memory here: Award-Winning …. Disability Benefits. – chronicallycraptastic.com
Report
As is the norm, the report was written by someone at the DWP who has never met me and knows absolutely nothing about my condition. But that's unimportant to 'James,' who writes: 'You said (to our assessor) that you struggle with XYZ. I have decided you don't.'
… Yes, I have paraphrased the second sentence, but honestly – not by much. Sadly, letters of brutal judgment from a total stranger at a desk somewhere in Wolverhampton, deciding how much a person does or doesn't struggle with their activities of daily living and mobility (irrespective of the truth), are currently the norm for our disabled community in England.
Still, despite the utter wank written in my report, and James's reasons for not awarding me PIP being partly influenced by a desire to meet his DWP targets for the week (ie. refuse PIP to as many disabled people as possible) – I DO accept that I genuinely no longer meet their criteria for being 'awarded' PIP anymore. And honestly, it feels SO liberating.
End of an Era
It's the end of a disability benefits era for me. It's wonderful in the sense that I am no longer anywhere near as disabled and dependent on Pete to care for me as I was when I was first awarded PIP. (Hooray for independence and quality of life again!)
HOWEVER … it's also a really difficult situation to be in financially.
Making Ends Meet
Sadly, although my health has significantly improved … it hasn't improved enough (as was clearly the case during my assessment) for me to return to 'normal' and the world of gainful employment. ME/POTS are chronic fluctuating lifelong conditions that have made me way too unwell and unreliable to prospective employers. This reality isn't going anywhere. So, where does this leave our family financially, now I don't qualify for PIP?
Welcome to … the Grey Area. I'll keep you posted on my great escape!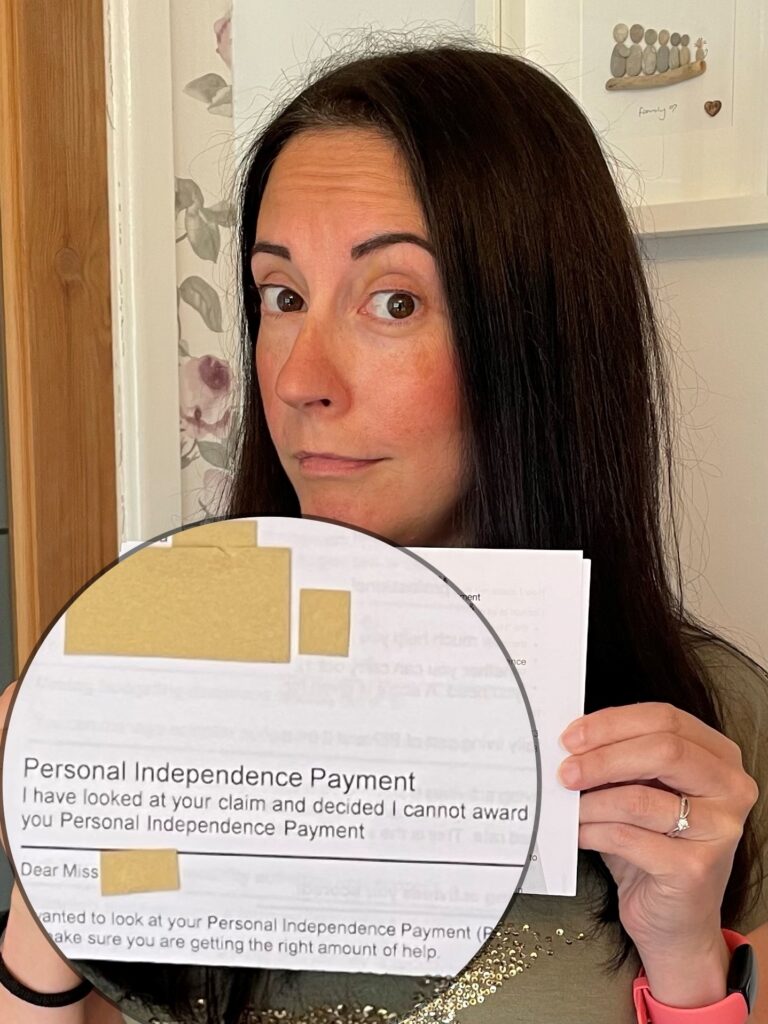 (PS: 'James' is a fictitious name to protect the not-so-innocent.)